About Solutions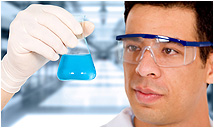 At SnowHouse Solutions, we aim to provide our customers with innovating and ground-breaking products that improve the world in which we live.
Thanks to our innovative and market leader partners!
Our Partners
SnowHouse Solutions is honored to have partnership with the following innovative and market leader manufacturers
Andor www.andor.oxinst.com

Andor Technology plc is a global leader in the pioneering and manufacturing high performance scientific imaging cameras, spectroscopy solutions and microscopy systems for research and OEM markets. Andor has been innovating the photonics industry for over 20 years and aims to continue to set the standard for high performance light measuring solutions that allow consumers to perform light measurements previously considered impossible. Through continuous dialogue with customers and strong teamwork, Andor continues to innovate ground-breaking products that improve the world in which we live.

more

Bio-Logic Instruments SAS www.biologic.net

Bio-Logic SAS (founded in 1983) is located near Grenoble in the French Alps. We design and manufacture high performance, research laboratory instruments for electrochemistry, from single channel up to sixteen channels potentiostat / galvanostat systems, integrating EIS capability and/or low and high current options. Bio-Logic's product range is based on a modular and flexible design. So the instrument can be used for every application, from energy testing to corrosion, fundamental electrochemistry or sensors…
All the instruments are controlled by EC-Lab® software including a complete analysis package with EIS data fitting, CV simulation and fitting, PV analysis, Tafel fit…
CYBER Technologies www.cybertehcnologies.com/wp/

cyberTECHNOLOGIES is dedicated to providing our clients with industry leading high-resolution, non-contact 3D measurement systems. Our advanced systems are widely utilized for industrial and scientific applications. The high resolution optical sensor, either laser-based or with a white and infrared light source, together with the specifically designed highly precise x/y scanning stage and sophisticated software, are the core of the system and produce reliable and dependable results.

more

K&S advanced systemswww.kns-systems.com

CK&S Advanced Systems LTD developing and manufacturing systems that set the next-level industry standard of vibration isolation for precision instruments. Our Goal to be a world-leader in the design and manufacture of Hi technologically innovative vibration isolation systems, solutions for vibration sensitive instruments, tools, processes.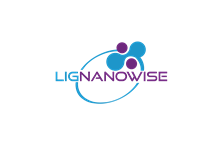 LigNanowise
https://www.lig-nanowise.com/
LIG Nanowise has opened up a new frontier in Microscopy – the world's most powerful objective lens – 400x. It was founded in 2014 by a leading team of scientists in Manchester, UK. LIG Nanowise apply microspheres as a platform technology to diverse industry applications using optics from imaging to manufacturing.This will become a new super material at the heart of some of the most important innovations arising from the optics spaceLIG Nanowise build world leading white light microscopes which can break the optical diffraction limit using our patented Super-Resolution Microsphere Amplifying Lens (SMAL).The NANOPSIS M is a complete system tailored for the examination of materials samples from micro-fluidics and semi-conductors to graphene and other advanced 2D materials.
Molecular Vista

molecularvista.com
Molecular Vista designs, develops, and provides tools that allow its customers to probe and understand matter at the molecular level through quantitative visualization. Its first product, VistaScope, provides a flexible hybrid atomic force microscopy (AFM) and optical spectroscopy platform for studying material & biological systems with chemical specificity with nanometer spatial resolution. VistaScope is equipped with patented photo-induced force microscopy (PiFM) where the photo-induced polarization of the sample is measured directly in the near-field by detecting the time-integrated force between the tip and the sample. Imaging infrared wavelengths specific to different chemical entities, PiFM can resolve the nanometer-scale distribution of each chemical species in diverse multi-phase and multi-component systems, thereby revealing an unprecedented and spectacular molecular vista to the researcher.

more



Rae Systems www.raesystems.com

RAE Systems innovates, designs and manufacturers gas sensors and radiation detectors. The company offers a full line of fixed and portable gas detection solutions, including handheld and personal chemical, compound and radiation detection instruments. RAE Systems' real-time safety and detection systems have been deployed by organizations in the oil and gas, fire and hazmat, industrial safety, national security and environmental markets, helping save lives and maintain safety in 120 countries. The company's industry-leading gas sensors and radiation detection solution sare widely recognized for their performance and reliability. Learn more at raesystems.com.

more

Spectro Inlets

www.spectroinlets.com
Spectro Inlets was founded in November 2016 by a team of engineers from the Technical University of Denmark. The core technology, the microchip inlet system for mass spectrometers, was a result of 10 years of research and development which we have subsequently commercialized and incorporated into our products. In 2018, we completed the EC-MS, a turnkey analytical instrument used for electrochemical studies. Sales of this instrument have steadily increased since then. Besides providing analytical instruments, the company has started pilot projects in utilizing the technology for biogas and wastewater applications and we plan to carry out a commercial launch of an industrial sensor version of the measurement instrument by early 2021.


more

SDEC www.sdec-france.com

Créé en 1991, SDEC France conçoit, fabrique et commercialise des équipements scientifiques de grande qualité pour la mesure de paramètres environnementaux dans les sols, les eaux et l'atmosphère.
Que vous soyez un scientifique, Ingénieur, exploitant ou industriel, vous êtes sûr de trouver le produit adapté à vos besoins au meilleur prix parmi notre large gamme d'équipements.

more